Darchem Flare Test Facility
From its inception, Darchem Engineering; a world class fabrication and thermal systems manufacturer, has invested in test facilities to confirm the materials it has utilised in its designs. This confirms Darchem compliance with customer specifications and requirements. Following an amalgamation of several inter-company laboratories in the early 1990's, Darchem Flare; a UK based accredited Fire test facility, was created to perform large and small scale testing for customers.
Working to British and International Test Standards as well as engine manufacturer test requirements & methodology, Darchem Flare has conducted a wide variety of fire tests for multiple industry applications. Whilst there has been a particular focus on aerospace testing for both the civil and military aircraft markets, given our previous history and experience, this diversity also extends to testing for the Civil/Structural, Automotive, Marine and Oil & Gas industries.
Using the company expertise gained in the design and manufacture of components and systems for use in high temperature/onerous environments, Darchem Flare is able to offer that experience as a single entity. Furthermore, Darchem Engineering as a whole can provide a complete service, from component design and manufacture to test and qualification.
Our test capabilities include, but are not limited to:
 AC20-135 Fire Testing
 ISO 2685 Fire Testing
 BS 476-20 & BS476-21 Fire Tests on Building Materials and Structures (e.g. downlights)
 Specialist Aerospace Testing for Bleed Air Leakage and Altitude Cycling
Ventilation Systems capable of achieving +/- pressures
Darchem has a long history in supporting and performing test and qualification programmes for new aircraft and technology design. Providing test plans, reports and project management. Working closely with approved test houses to ensure that our products meet the customers' requirements and are fit for flight.
Previous programmes have included environmental testing to RTCA D0160 for;
Altitude
Fluid Susceptibility,
Fungus Resistance,
Humidity,
Icing,
Vibration,
Salt fog,
Sand,
Dust,
Thermal Cycling,
Fire testing
Flame propagation
Waterproofness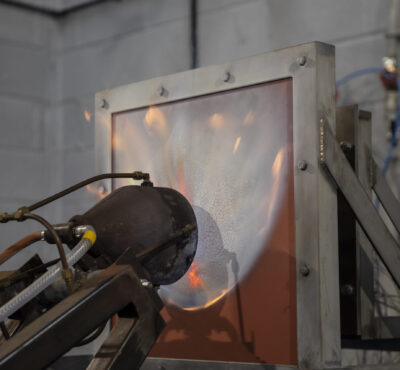 ONSITE EQUIPMENT:
FAA Approved Kerosene Fuel Burner
Nex-Gen Kerosene Fuel Burner
European Standard Propane Gas Burner
Multi-purpose High Temperature (1000°C) Deck Furnace
Multi-purpose High Temperature (1000°C) Box Furnace
High and Low Air Flow Ventilation Systems (Aerospace Seal testing, etc.)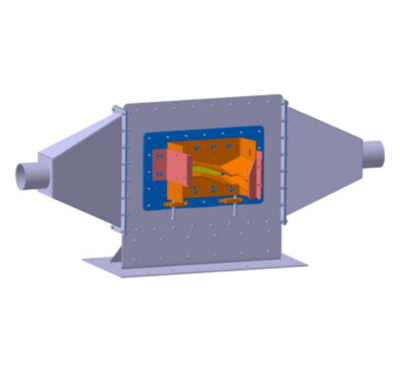 DESIGN & MANUFACTURE SUPPORT
Our customer focused technical engineering team have the knowledge and experience to provide in-house design and manufacture support of bespoke test rigs and equipment.  Using the latest CAD software and fabrication techniques and equipment, Darchem Flare can design and build test rigs for the most challenging of testing requirements.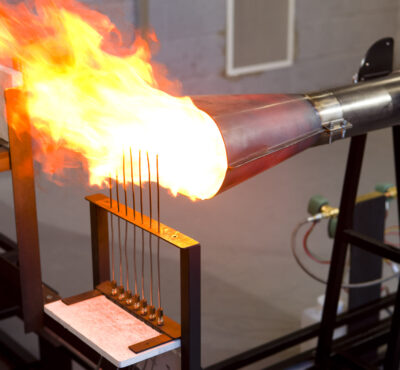 APPROVALS & ACCREDITATIONS
Darchem Flare prides itself on its commitment to deliver a professional and high quality testing service to all its customers.  Darchem Flare is accredited to the internationally recognised ISO 17025:2017 standard for Fire testing and holds specific test approvals with OEM customers:
ISO 2685 Standard UKAS Accredited Fire Testing
AC20-135 Standard UKAS Accredited Fire Testing
Rolls Royce Approval RRES 90023
Airbus SP0705382
ISO9001
AS9100