SOLVED!
We identify the best solutions for you.
Darchem Design Capabilities
Working closely with our clients, Darchem Engineering are able to develop innovative thermal insulation products using state-of-the-art methods, technologies and manufacturing processes. With over 60 years of experience, Darchem continue to lead the way with the use of cutting edge materials & processes to tailor our products and maximise thermal and acoustic properties. Utilising the very latest 3D CAD, FEA and Thermal Analysis software, Darchem Engineering's dedicated and customer focused in-house design teams can provide tailored solutions to all your thermal management requirements.
We have a strong history of working with Tier 1 customer design teams at Rolls Royce, Airbus, Collins Aerospace, Honeywell, and others to create a collaborative design solutions. Responsive and fast solution for supporting of; NPI, design modifications and test programmes.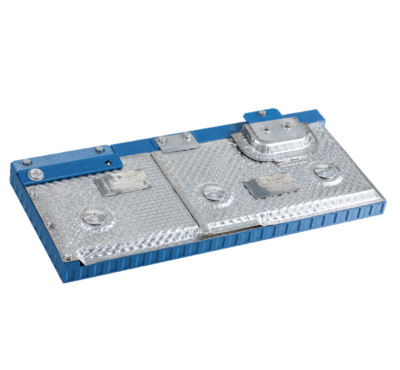 Design for Manufacture
Darchem are the world leaders in our choosen sectors, this experience allows us to design products to meet the clients requirements, but also allows for optimal 'manufactureability'.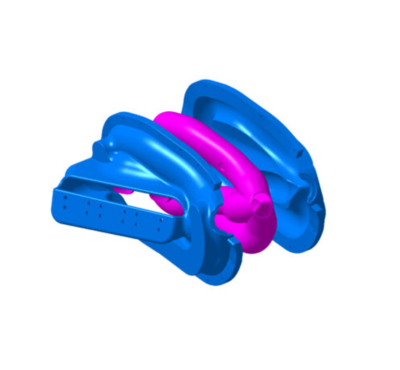 Automotive Part Design and Tool Design
Darchem use CAD models of complex intakes and exhaust systems to create tooling. This allows right first time, and optimised fitting.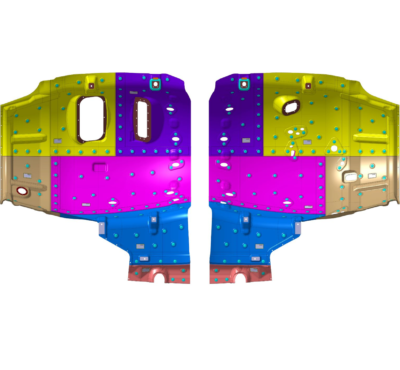 Aerospace Design
Darchem collaborate with our clients to design to optimal thermal protection systems.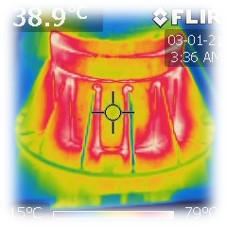 Fluid Analysis (Computational Fluid Dynamics - CFD)
Darchem use CFD to optimise the design of our intakes, exhausts and silencers for Naval and Marine market.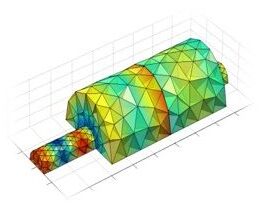 Stress Analysis
(Finite Element Analysis)
FEA allows our engineers to design products, which are compliant to client and design standard requirements, without expensive testing. This is particularly useful on complex designs where standard calualtions are not suitable.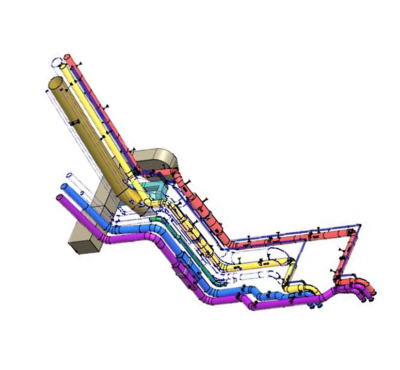 Marine Exhaust Routing
Darchem use AutoCAD Inventor to model and route exhaust and intake runs in Naval and Marine applications. This enables interferance checks, and efficent CFD and FEA analysis.
We are a market leader in the design and manufacture (and if required installation) of a wide range of high integrity engineered products in stainless steel and titanium as well as thermal insulation systems for aerospace, motorsport, marine defence, nuclear power plant insulation and oil & gas applications.
Design