We are a Proven Leader
Darchem has a proven track record of design, test, manufacture and installation of metallic honeycomb products for the nuclear, aerospace, automotive and rail markets for over 40 years.
Working with customers to design specialised honeycomb products, typical honeycomb specifications are;
 Honeycomb typical cell size range – 1.6 to 38 mm Across Flats
 Cell Length typically up to 1250 mm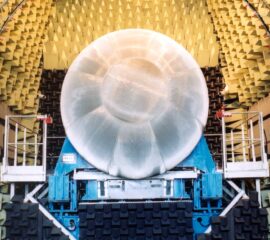 HOMOGENOUS TCS
HOMOGENOUS TCS Darchem are the world Leader in Homogenous TCS design and manufacture.  Darchem produce these structures from 100% welded stainless steel honeycomb and mesh, which provides excellent acoustic transparency.  A Homogenous TCS is predominantly used in indoor aero testing for component part design optimisation.  Typical sizes range from 1.8m to 4m in diameter.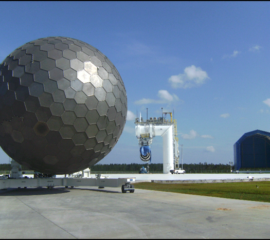 GEODESIC SPHERE TCS
A Geodesic TCS is made from a skeleton of frames, with honeycomb and perforated sheet composite panel bolted to the orifices.  This type of TCS is used in outdoor engine noise testing for engine type approval.  Typical sizes range from 4 to 10m diameter.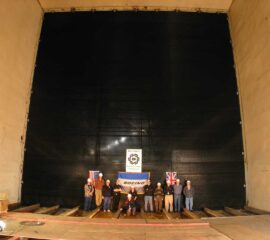 HOMOGENOUS FLOW STRAIGHTENERS
Darchem are the only suppliers of Homogenous Flow Straighteners worldwide.  These structures provide wind tunnels with improved flow characteristics. A Homogenous design provides zero 'shadow' from frames traditionally used in Flow Straightener construction.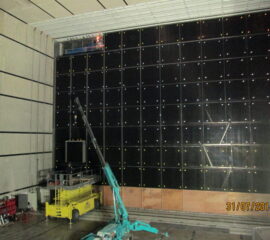 PANELED FLOW STRAIGHTENER
Paneled Flow Straighteners allow for more cost effective installation, and limits deflection of the honeycomb due to the added stiffness provided by the frame material.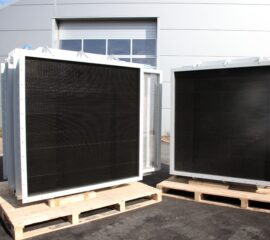 COMPLETE SETTLING CHAMBER
For smaller wind tunnels, Darchem can offer the complete settling chamber and flow conditioning equipment. This allows for efficient installation.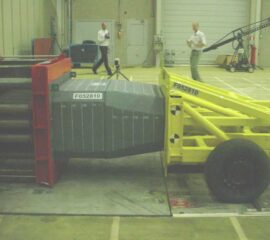 ENERGY ABSORBER
Darchem manufactures Energy Absorbers from welded stainless steel. This ensures the parts are fire and corrosion resistant, and are guaranteed to meet the designed crush strength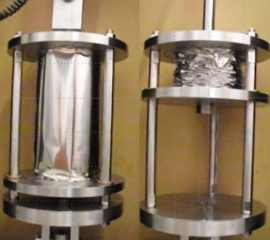 HONEYCOMB CRUSH TESTING
Darchem offer static (24mm/min) and dynamic crush testing to validate the crush performance of the honeycomb energy absorbers.