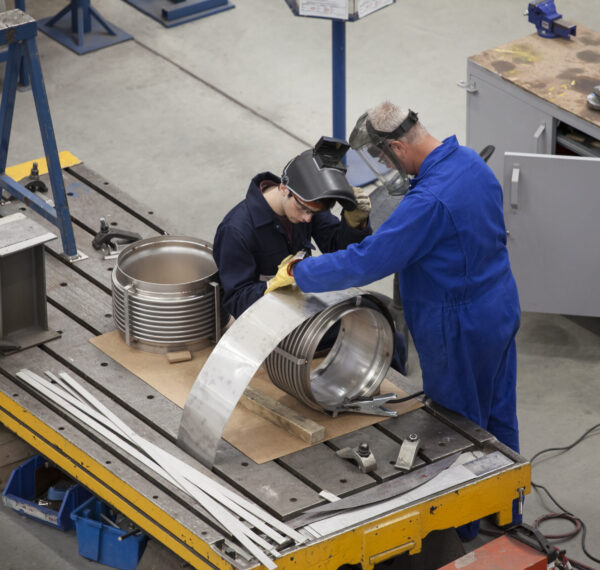 Darchem engineering
Solutions For Any Environment
From its inception in 1954 the company has developed into a world leader in its chosen fields. Darchem is a market leader in the design, manufacture (and if required installation) of a wide range of high integrity engineered products in stainless steel and titanium as well as thermal insulation systems for aerospace, motorsport, marine defence, nuclear and oil & gas applications.
Our philosophy is to collaborate with our customers bringing our expertise to help design and manufacture intelligent engineered solutions for any environment.
We Invest in Growth
We invest in the people, product and processes needed to serve our customers. We offer fully project managed installation and customer support as well.
Materials
We offer innovative materials and processes selected for each specific application. Our material choices are substantiated by in house testing and qualification (turn-key)
Engineering
Our R&D department is dedicated to developing innovative sustainable solutions and we have vast engineering resources working on a diverse product portfolio.
Broad Range of Expertise
We have a long track record of serving customers in a multitude of industries such as Automotive, Nuclear, Aerospace and Defence to name a few.
THE NUMBERS SPEAK FOR THEMSELVES
Interesting Facts About Darchem
6971
Years of Combined Expert Experience

75
Countries That We Shipped To Last Year

69722
Available Part Numbers

499615
Total Number of Parts Shipped Last Year

OUR pedigree
The Rich History of Darchem Engineering
1954
Darchem incorporated as the British Refrasil Company
1956
First Aerospace order received, Jet pipe insulation
1959
First Nuclear order – Windscale AGR Hot Box insulation
1960
Name changed to Darchem Engineering Limited
1965
First parts for Concorde produced
1979
First Darshield fire protection order received
1981
Heysham/Torness Power station orders received
1985
100th Nuclear order received for Sizewell B
1994
Boeing 737 NG thrust reverser insulation order received
1996
Acquired Insumat- Gloucester (later to become Darchem Insulation Systems)
1998
Began to supply direct to the Aerospace aftermarket
2002
First parts produced for the Airbus A380
2002
Darchem Flare Test facility finalises Euro tunnel fire detection and water suppression system used on open lattice carriages
2004
Development of lightweight composite fire protection
2005
Received first orders for A320 & A330
2006
Received first A400M orders
2008
Darchem adds 14,489 m2 facility at the Stillington site
2010
First orders received for the A350
2018
First orders received for Hinkley Point C
About Us