Rapid Prototyping Tooling
YOUR DESIGN PARTNER
An Essential Part of Modern Manufacturing
Rapid Prototyping is an essential part of modern manufacturing.  Used in part replication, it helps generate samples or simulations that allow greater understanding of the complexities, curvature, general shape and space constraints of a component or alternatively, as production tooling itself.  This capability has distinct benefits as it is quickly formed, is a cost effective solution, especially for small, low volume parts and the entire process, from design concept through to final commodity, is maintained in-house.
As a result, production timeframes and product costs are very controllable and especially so over traditional tooling types such as model board or steel.  The other advantages are; parts made using this process reduces design risks, controls material usage, allows visualisation of how a component will appear and if required, permits functionality testing – all on a fast turnaround basis.
Darchem Engineering have two Fused Deposition Modelling (FDM) 3D printing machines located onsite for manufacturing press form tooling, part assembly tooling and demonstration parts.  A dedicated design and manufacture team have the ability to rapidly turnaround tooling and parts to the most demanding customer schedules.  The machines print from a wide range of materials including ABS, ASA, Polycarbonate and Ultem utilising their strength and thermal properties as required.  Machine bed dimensions of 900mm x 600mm x 600mm enable printing of large footprint tooling.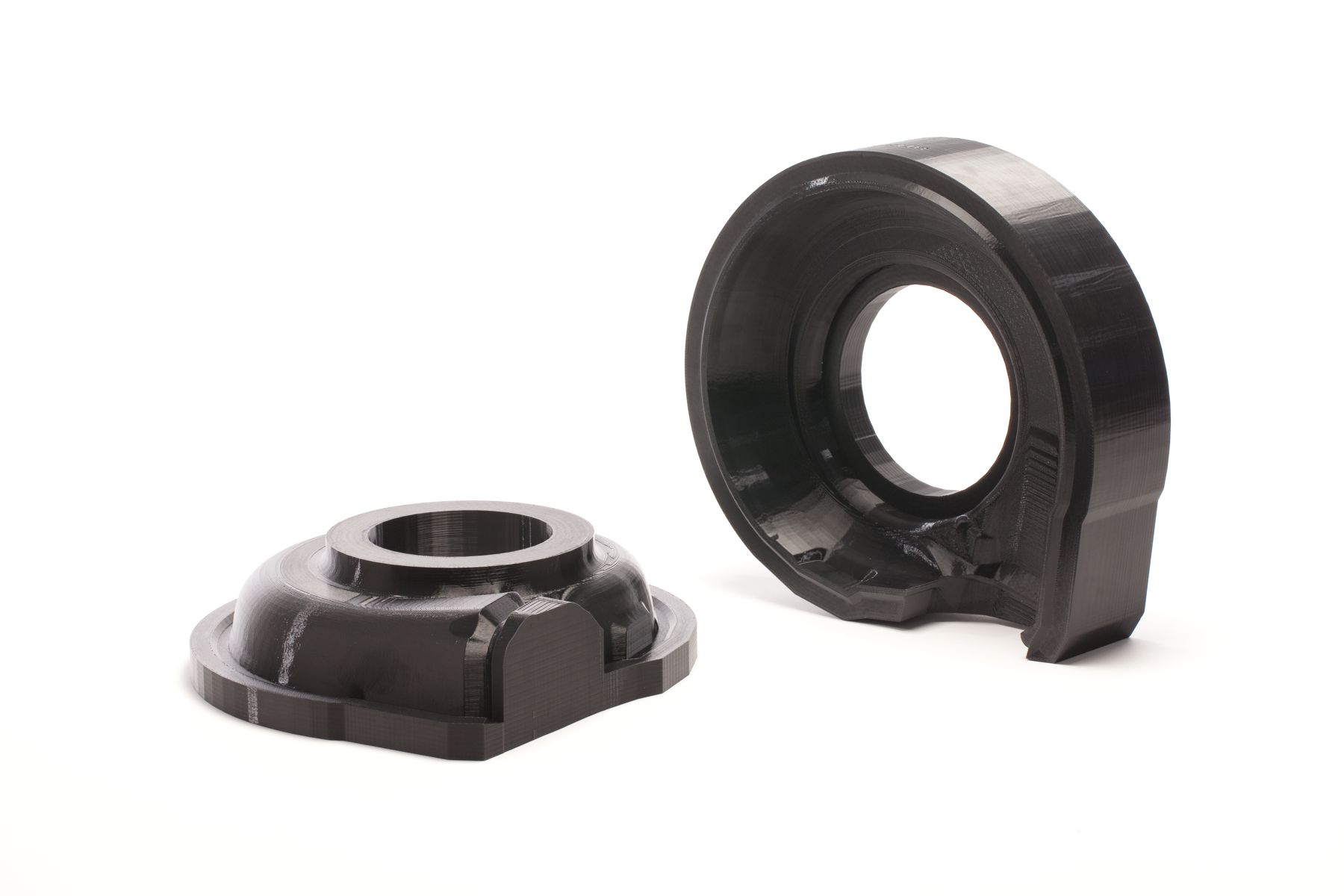 Press
Collaboration with our clients allows the opportunity to optimise the thermal blanket coverage for manufacture. Press tools are manufactured to aid with producing the required blanket form. Multiple pieces can be formed simultaneously reducing lead times and increasing conformity throughout.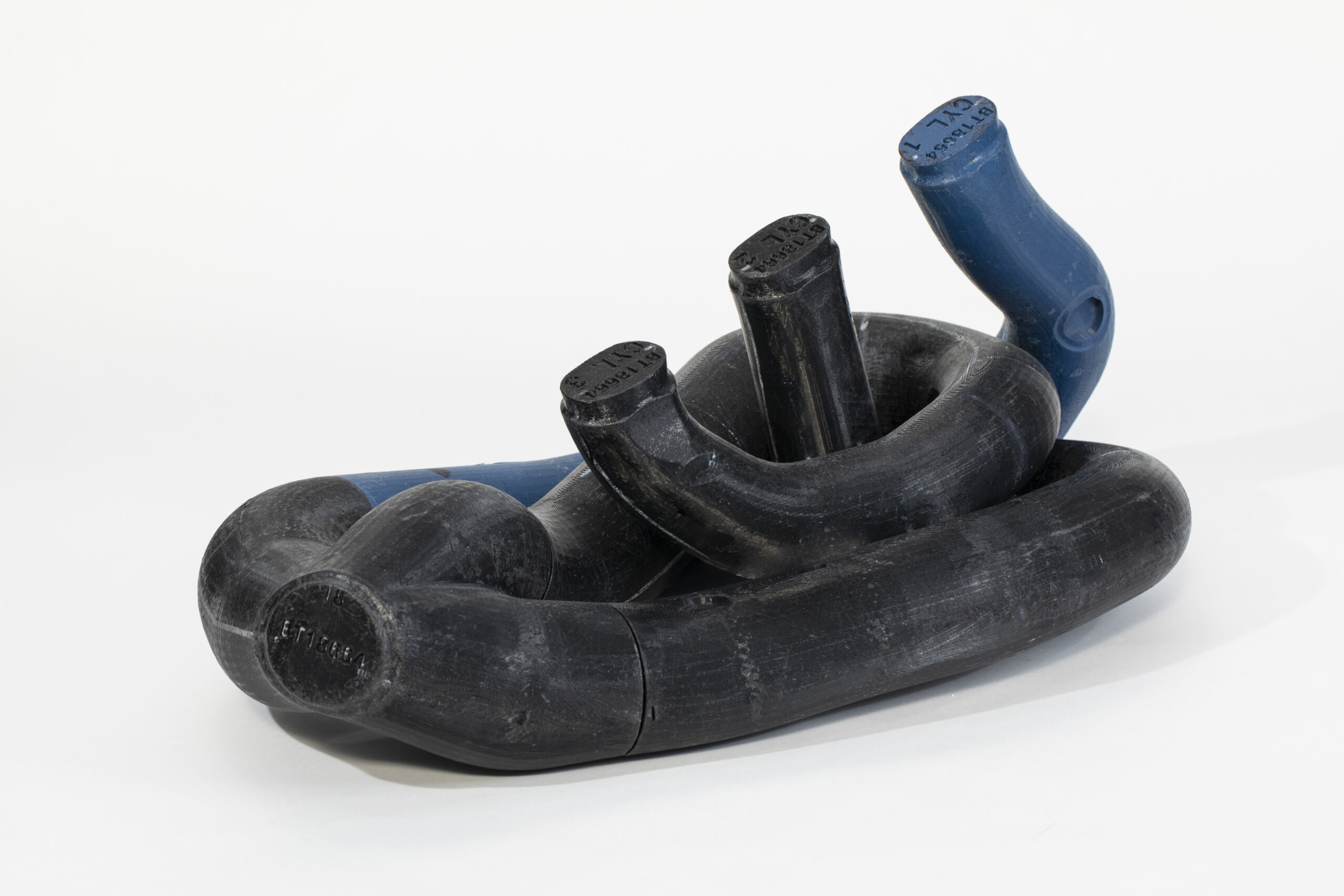 Hammer Form/Fabrication
Hammer form/fabrication fixtures allow for accurate fabrication of the insulation coverage ensuring conformity to the CAD model whilst respecting defined clearances & profiles within the design. These tools enable for manufacture with reduced tooling investment.
Compression
With the use of compression tools, part tolerances are accurately controlled to ensure conformity throughout the manufacturing stages. Material springback and positioning of skins/insulation are fully controlled with these tools ensuring the finished assembly will fit within the defined operating environment.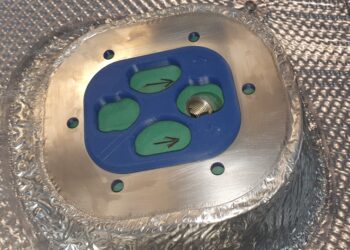 Masks
With the addition of masks; accurate placement of skins, insulation pieces, fastener components and additional accessories can be defined and controlled to ensure conformity of the part to the CAD definition.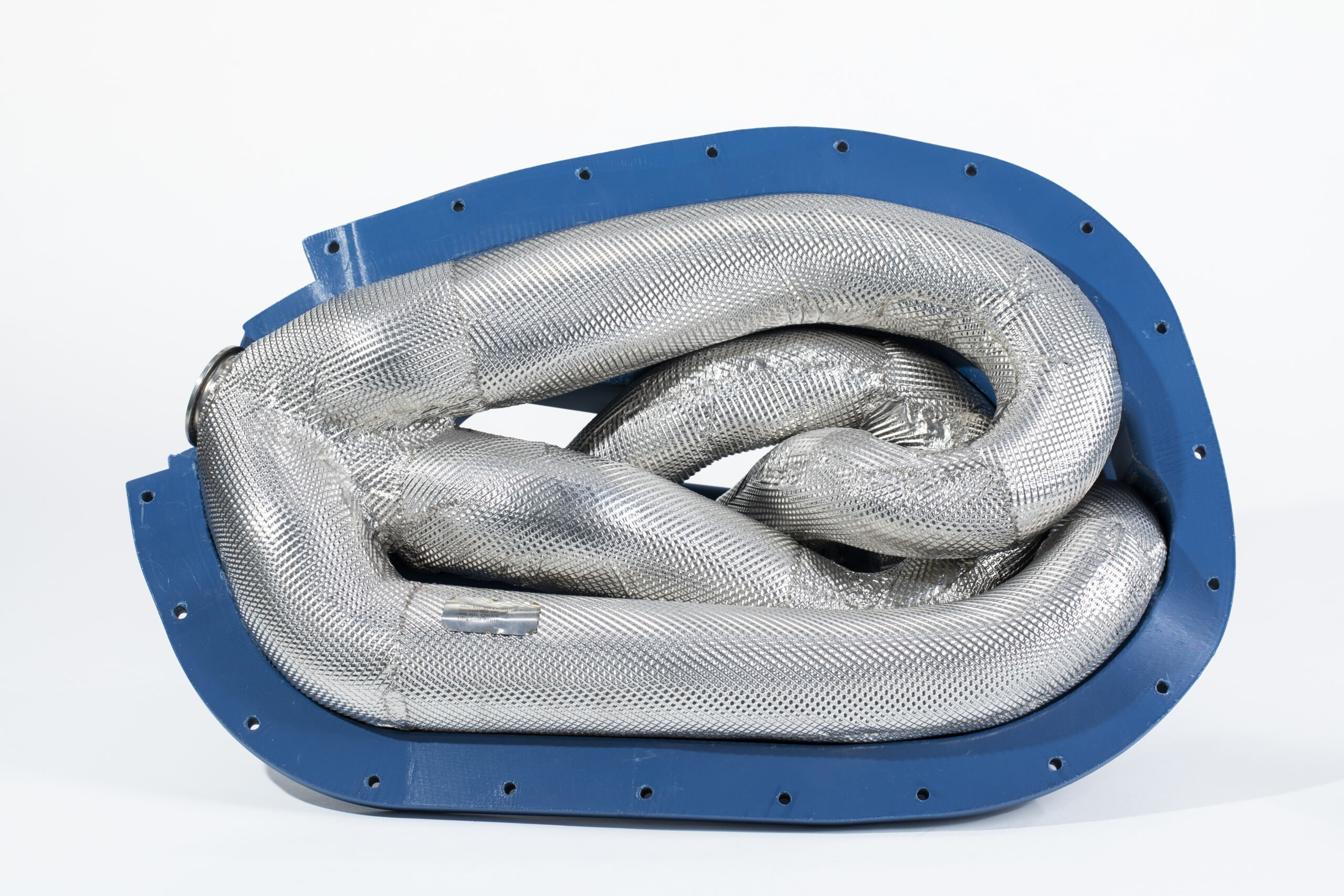 Inspection
Darchem can manufacture a range of calibrated inspection fixtures to ensure conformity of the finished part. We can create multi-piece fixtures to 100% verify the insulation coverage is within the acceptable tolerances and meets the customer specification.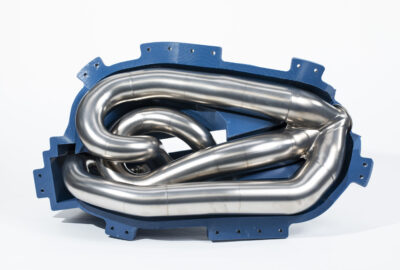 Miscellaneous
Additional fixtures, models & gauges can be produced here at Darchem and we are continuing to invest in new materials, equipment and methods to further enhance our capabilities and offerings to our customers. If you have a specific enquiry you would like to discuss with us, we would be happy to explore the opportunity in hand.
We are a market leader in the design and manufacture (and if required installation) of a wide range of high integrity engineered products in stainless steel and titanium as well as thermal insulation systems for aerospace, motorsport, marine defence, nuclear and oil & gas applications.
Rapid Prototyping